Make something
where you are
After creating the Make Something Where You Are video I discovered that there were many others who were equally passionate about the idea that you don't have to be on a coast, or in a big city to pursue your dreams. So, I wanted to take the idea further. I decided that I would start with a podcast. I gathered people that are doing amazing things in surprising places to hear their stories.
It's part small business, part motivational, part being honest about the hard parts.
EPISODES
The podcast has an 8 episode season, with each episode dropping on Monday. You can check back here, or Apple Podcasts, or Spotify, or Google Podcasts.
The Fastest Woman Alive. Sprinter Carmelita Jeter won gold, silver, and bronze medals at the 2012 London Olympics. Oh, and she's also nicknamed the "The World's Fastest Woman" for having 3 of the top 10 fastest times in the women's 100m. Carmelita went from starting track in high school, going to a Division II college, to becoming a world class sprinter. She talks about what it took to get there and her interest in motivating others. Carmelita is also the associate head coach for the Track & Field team at Missouri State University.
EPISODE DROPS OCTOBER 28TH
Ep 2: Melissa Young-Millsap
Urban Farmer. Melissa Young Millsap and her husband, Adam, created Urban Roots Farm, a small farm in an urban, low-income neighborhood of west central Springfield. The story of why they did it and how they did it is fascinating. They're now in Bentonville, Arkansas creating a new "agrihood". Oh, and Melissa was featured in the original Make Something Where You Are video.
EPISODE DROPS NOVEMBER 4TH
True/False Film Festival Co-Creator. The idea for True/False Film Festival began in 2003 in Columbia, Missouri and since then the festival has grown steadily to the point that it is one of the largest documentary film festivals in the world with more than 50,000 people in attendance over one weekend each year at the beginning of March. More than the numbers, True/False has created an atmosphere and an experience you can't find anywhere else.
EPISODE DROPS NOVEMBER 11TH
Woodworking & Doubt & Balance. Dante LaCivita runs 1906 Gents, a custom woodworking company that makes beautiful work and Dante knows he's doing the right thing in pursuing it, but he's also honest enough to talk about doubt and chasing a dream while really wanting to be a great father at the same time.
EPISODE DROPS NOVEMBER 18TH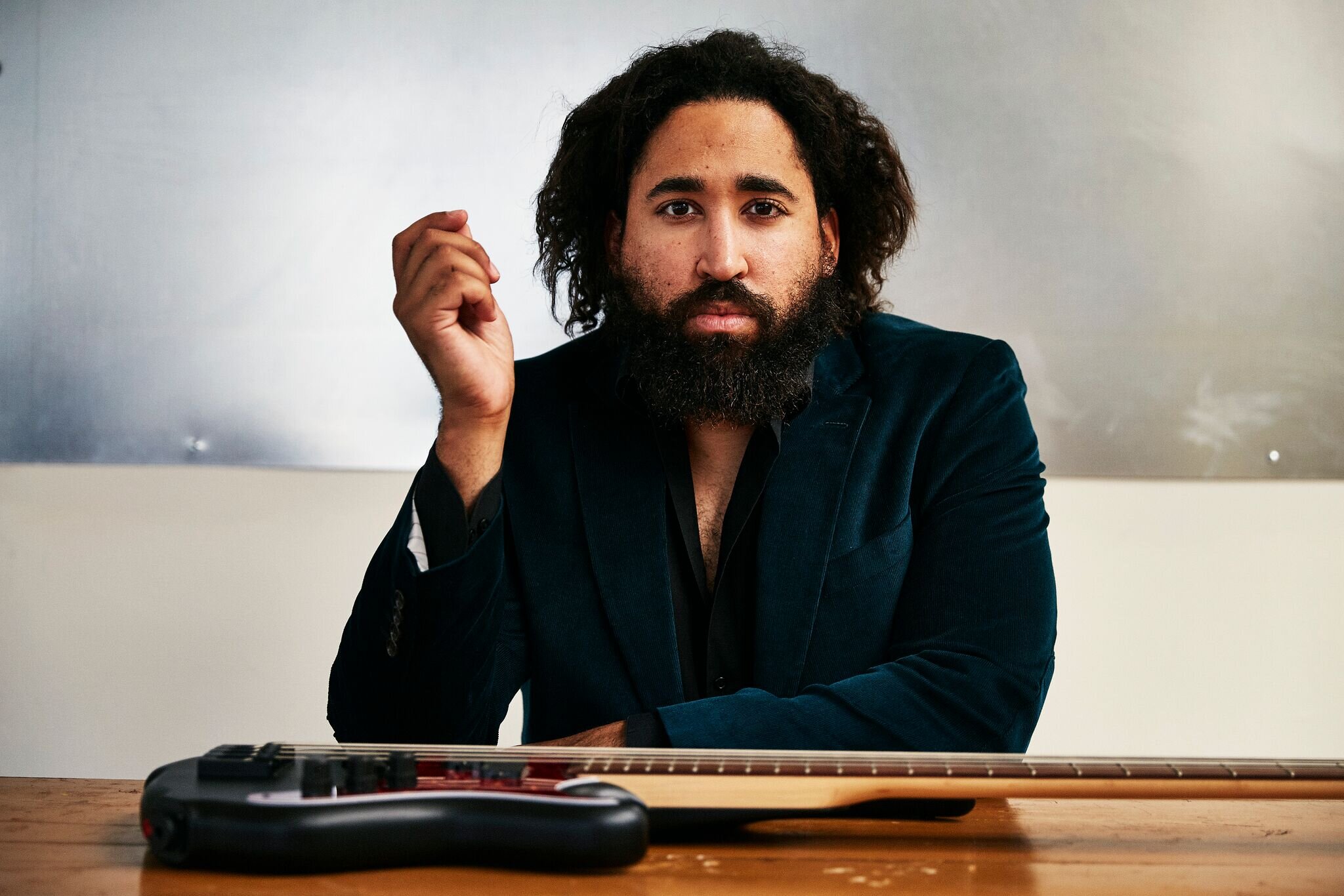 Awe-Inspiring Musician. Shaun Munday has an incomparable sound as a musician, a solo act playing electric bass. He was raised in Springfield, but went to the Berklee College of Music in Boston before returning to town to pursue a music career from here. He was recently on the Steve Harvey show. Shaun talks about pursuing music from a smaller place, and, of course, his love of gardening.
EPISODE DROPS NOVEMBER 25TH
Going For Life with Cystic Fibrosis. Molly and Jeff grew up with each other as backyard neighbors. Molly still lives in Iowa City and also lives with Cystic Fibrosis, a genetic degenerative disease that affects the lungs and digestive systems. CF is progressive, and it ultimately it severely affects life expectancy. Molly is hampered by her health, but it doesn't stop her from chasing the things that she wants. She began a very meaningful writing group and volunteers to help victims of sexual assault. Molly has incredible wisdom for a 30-something and she shared some with Jeff.
EPISODE DROPS DECEMBER 2ND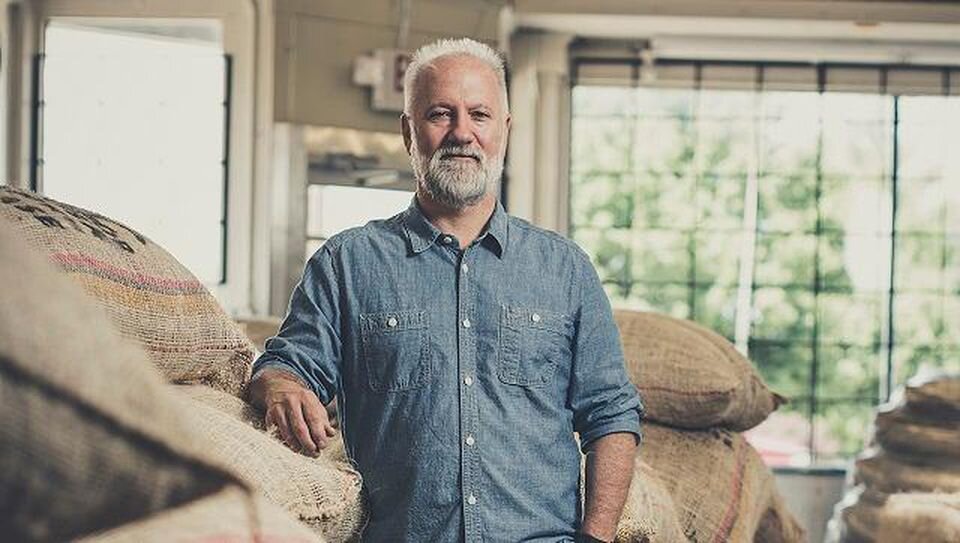 From Lawyer to Chocolatier. It wasn't that long ago that Shawn Askinosie was a successful defense attorney that was deciding if he should drop all of that and create a chocolate company. He did just that, when he started Askinosie Chocolate, a bean to bar chocolate company that pays cocoa farmers fair wages that operates out of a few storefronts on an historic street in Springfield, Missouri. Shawn sits down to talk about the inner work he did to make that choice and how he goes about sustaining it.
EPISODE DROPS DECEMBER 9TH
Successful Filmmaking & Failure. Brandon Goodwin built a successful production company called Blend. They've worked with a lot of national clients and create very beautiful work. They also shoot all the comedic videos for The Mystery Hour. However, Brandon came on to talk about failure. He had an innovative technology idea, jumped into it with both feet, created a prototype, went to CES, learned the industry and ran a Kickstarter--and it failed. Brandon talks about how failing was a useful experience for him and how it didn't kill him.
EPISODE DROPS DECEMBER 16TH
A Beautiful Mess. Emma's sister, Elsie created a scrapbooking blog/website because she liked scrapbooking. Along the way, Emma came on board and their website A Beautiful Mess grew into a force that now has apps, books, fashion, and more under the umbrella. They get about 1.5 million unique visitors a month to the website. Emma is part entrepreneur, part influencer, and part creative, she sat down to talk about the journey they've been on creating a lifestyle brand.
EPISODE DROPS DECEMBER 23RD
We believe that the coasts are great, big cities are great, we just don't believe that the other places are somehow lesser. We're just really passionate about the idea that you can create something amazing right where you are. We created a late night talk show in Springfield, Missouri, and you may also have a goal situated right outside of practicality-where dreams belong. Might as well just go for it.
You see what we were going for with this design, right? If you get it, then you should get it. Ordering information below.
*The newest shirt is actually maroon.
We're going to get an online vendor set up for t-shirts, but we need to see if anybody will want them first. Fill this form out if you will want a t-shirt and after awhile we'll send you information for how to do it.
Jeff Houghton is the host of The Mystery Hour, a show he just created in a basement improv theatre. After five pre-televised years, it is now in it's ninth season on television and has won four Emmy awards. The show is taped in Springfield, Missouri and is syndicated on FOX, ABC, NBC, and CW stations.
That doesn't really tell the story though. At the end of college Jeff did an internship at the Late Show with David Letterman and got the bug. Several years later Jeff made up a late night talk show with him as the host at the Skinny Improv. After the first time doing the show in front of a live audience before TV was ever a thought Jeff just had this moment of, "Oh, this is what I want to do," quickly followed by, "Oh no, there aren't many of these jobs out there, like 4 of them." But he just kept doing it and doing it because he loved it, holding out hope that one day it could maybe, possibly, hopefully, get on TV. After 5 years, and Jeff and Michelle's first real talk about really having kids, Jeff decided it was finally time to give Hollywood a shot, so he moved to L.A. in hopes of making it (while Michelle stayed home in MO--crazy), with the idea that she'd either move out at some point, or he'd move back. After a great year in L.A. Jeff moved home and soon became the only person to ever move from Los Angeles to Springfield, Missouri to get on TV.
He got in touch with a TV station looking for original content and said, "Hey, I have a show for you." They went for it, somehow. Jeff was soon onto the task of creating a show out of nothing. The first season was...uh...shall we say...a learning experience...an exhausting learning experience...any sane person would have ended it there learning experience. Luckily, Jeff isn't sane. He kept going and little by little the show got better and little by little people started to take notice. After a move to a bigger venue, then to the local FOX affiliate, then to another, then some Mid America Emmys, some big crowds, after flying in guests from L.A. they all kinda looked around and said, "Oh, I think we're actually doing it."
Then Instagram Husband came, a video created for the show that went really viral, and people started to take more interest, and more questions, like, "Hey, what the heck is this? Why is it in Missouri?"
The Mystery Hour makes no sense in Springfield, Missouri. How can a well-produced syndicated late night talk show happen there? Well, it's part Jeff ignoring reason and following his dream, but it's more about gathering people together creating a community passion project. The show is mostly created with volunteers, really, really talented volunteers who decided they could make something awesome right where they were.
Might as well.
Contact
Email: jeff@themysteryhour.com